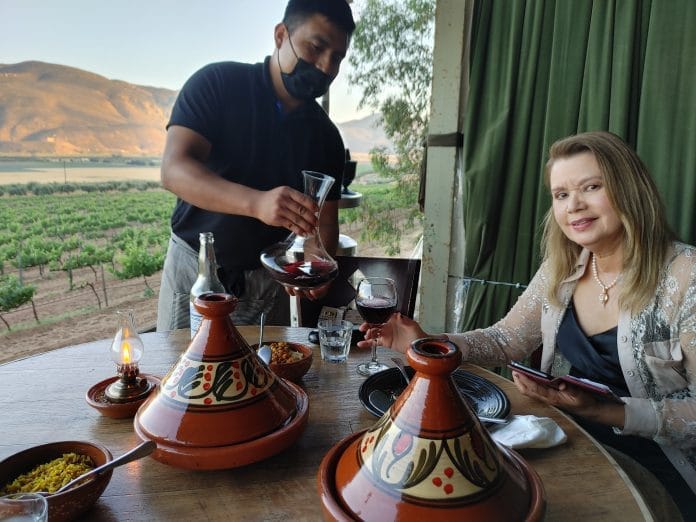 So it's the Saturday night before Mothers Day which also happens to be my wife Betty's birthday. So before we got together with family and friends on Sunday, I decided, it would be a good chance for me to just be with the birthday girl and give her something special and unique.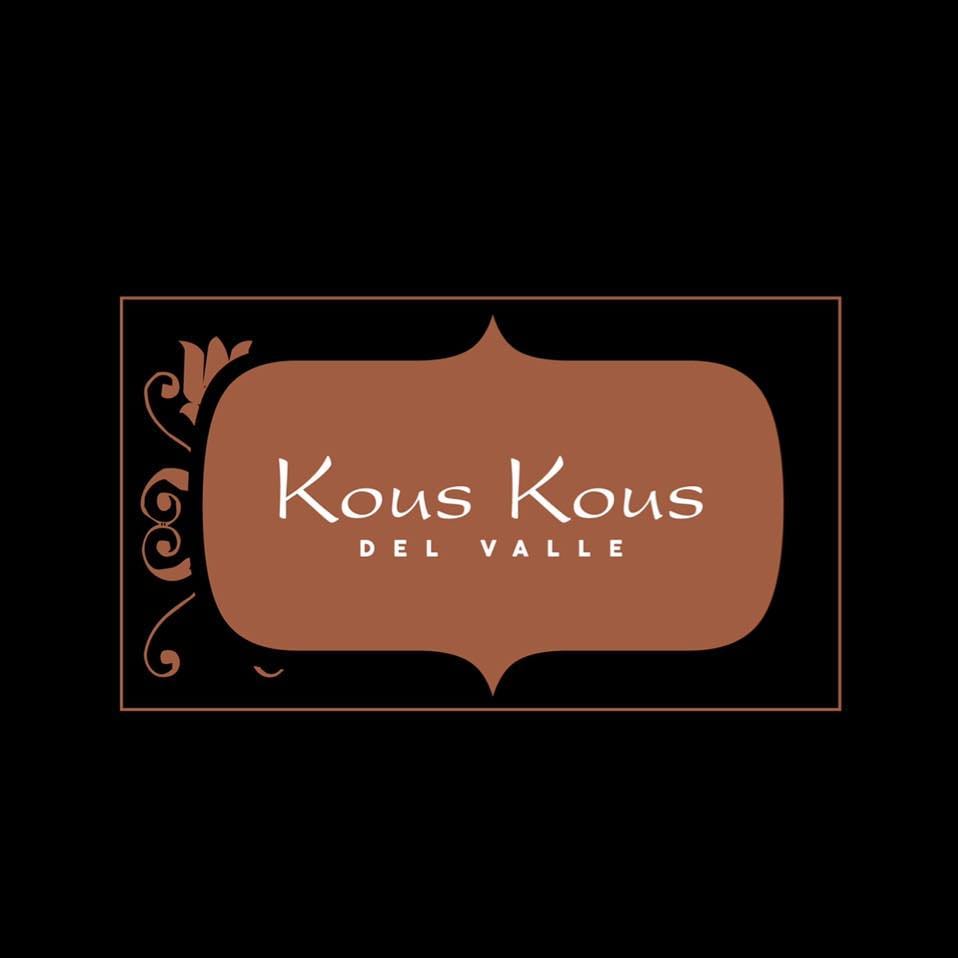 So our friends, Shawn and Suzanne, who happen to be our neighbors here at Hacienda Eco-Domes said you gotta go visit Moumen at Kous Kous. Kous Kous? What? Where?
You see, being a bit busy building up over here at the Hacienda and did NOT know that we had a real Moroccan Restaurant just about 15 minutes away from our house. Oh my! Yes, I said. Of course! I love Morrocan food.
So I made a reservation over Facebook to which I got a response really fast. Confirmed for 6pm Saturday Night! Oh boy! So when the night came, we dressed up and drove over. It takes about 15 to 20 minutes to get there from our place.
It's a straight driver over on the main road/highway. Kous Kous is just off the main road on the left side right before you get to DOMECQ winery and before the turnoff to L.A. Cetto. I found the sign and turned into the dirt road entrance. There I found a parking attendant who guided us in.
Once out of the car, we walked the lit dirt road path into the seating area where we were met with lovely Moroccan decorations, a fabulous view, and a host who took our name and prepared our table. So far so good.
We sat down and were immediately approached by the waiter who provided their menu and drinks. We ordered a bottle of Santo Tomas wine; a Petite Sirah and we were off to a good start as the sun slowly went down into the vineyard in front of us.
On the menu, it's super easy! We just ordered the TAGINE which comes with every course plate you can think of. In our case, we ordered the chicken and lamb. Super simple, easy! I like it easily.
They brought us a hommous dip, eggplant, olives, and a Moroccan salad. We relaxed, drank wine, ate some of the appetizers, and enjoyed the vibe as Moroccan Arabic music played in the background. Wow, a lovely evening indeed.
Then once they sensed we were ready, our waiters brought out the TAGINE Chicken and Lamb. Lifting up the cone-shaped clay pots, you can feel the heat. With a spoon, the lamb and chicken feel off the bone, so tender and juicy. Wow.
So we enjoyed the protein part of the meal and just did some small talk, chit chat and drank wine. It was at that moment, that the main host, Moumen Nouri, came over to the table to introduce himself and ask how was our meal. We hit it off great and had an exquisite conversation with the international restauranteur. Moumen, with his world-class friendly welcoming vibe, makes a good restaurant great!
Now Moumen is from Marrakesh in Morroco. A well-traveled gentleman who worked and studied with the best chefs in Africa, Europe, and the United States.  Moumen speaks many languages including English and Spanish he learned in Spain, Arabic, and French too. He has lived in many places and in many countries over the years.
When he was in San Diego, CA, he crossed over to Mexico for many visits. Finally, deciding to open up a restaurant in our lovely Valle de Guadalupe. And aren't we glad he did because he adds to the flavors of the Valle?
Of course, you can easily get the Mexican flavors in our Valle at many many restaurants, each one fantastic. But we are talking exotic, something you don't experience every day here in Mexico. Moroccan! And boy it's good.
As for the prices, with a bottle of wine and a full meal for both Betty and me, the bill was about 2000 pesos which are about $ 90 USD. So basically, it's about $ 45 to $ 50 per person; depending on our choice of drink.
Kous Kous! Yes, go visit Moumen and his staff. You will really enjoy the experience and really get a wonderful feel for our valle. Buen Provecho!
RESOURCES:
HOURS
THU. 1pm to 7pm
FRI. 1pm to 8pm
SAT. 1pm to 8pm
SUN. 1pm to 7pm