Come LIVE in the famous and growing Baja California wine country known as Valle de Guadalupe and LIVE in our super unique custom solar-powered eco-friendly earthbag dome homes.  They are more than just a home, they are a unique experience.
We offer (3) separately unique Eco-Dome Earthbag Casita Homes for long-term rentals; each one has its own unique design giving the homes incredible thermal insulation; especially during the hot summer.  When it's 100F (37C) outside, the inside of the domes typically run about 75F, requiring, on the hottest days of the year, just a fan. No air conditioner is needed.  In the winter, when the temperates at night can drop below freezing, each dome comes with a gas heater.  Expect to use it about 2-3 months out of the year (Dec. to Feb)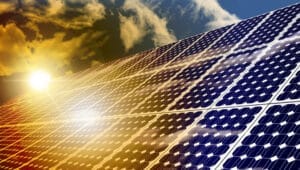 UTILITIES:  FREE ELECTRICITY
Each home is Solar Powered and there are NO bills for electricity.  (It's free from the Sun). Each renter will be required to pay for their own water usage. The average cost per home is about 800 pesos per month. (about $ 40 USD per month) and pay for their own gas use.  The stove and heaters use gas.  The average cost per month is about 800 pesos per month. (about $ 40 USD per month).
INTERNET ACCESS
We are in a rural part of the Baja and there are NO fiber optic cables to the property.  So instead, we use STAR LINK satellite internet service from SpaceX.  Downloads can be over 200kbps and uploads hover around 10kpbs. Renters are welcome to use the main property service.
However, for complete control and privacy, it is encouraged that renters order and install their own STAR LINK satellite service that they exclusively control.  Ordering and Setup are really easy. We can assist with ordering and set-up.  As of 2021, the start-up cost was $ 500.  For the best service, it's $ 99 per month. Consult STAR LINK for set up and monthly prices.
The local telecom, TelNor, says they are currently putting in fiber optics in our neighborhood.  They say it will take about 1 year to complete. That will make the cost of internet service go down by 50%
LOTS OF SPACE FOR EVERYONE
The whole property is about 2 acres (6600m2) with 5 homes.  The owner lives in the main home part-time (6 months out of the year).  One of the homes is a short-term vacation rental only rented in season (March to October).  The other 3 casitas are for long-term residents.
COMMON AREAS:  POOL, SPA, BBA, and more
Each Casita home shares the Pool, Jacuzzi, BBQ, Picnic Area, and Fresh Eggs from the Chicken, and California Quail Coops.
---
The Merlot
---
This is a two-story 75m2 (800 sq. foot) eco-dome home. Locally sourced and recycled materials have made this space completely unique. Featuring a cozy unique second-floor bedroom at the top of the dome, a spacious 350 sq. foot round the living room, a work desk, a full kitchen, and a full locally sourced rock bathroom.
Some of the amenities include a queen-sized bed and a full kitchen with a gas range and pantry.
You'll have your own full LARGE vegetable garden to plant and harvest as you wish.  We also have 10 fruit trees on the property for you to pick fresh fruits.  In addition, you'll have access to farm fresh eggs from our Chickens and Quail coop that is at the very back of our 2-acre property.  You'll have access to a community pool and spa that you'll share with just 4 other casitas.
This home is perfect for those that want to live in the wine country yet still be just 30 minutes from downtown Ensenada.  It works best for a couple or a single person.  If you like the wine country lifestyle and tending to gardens, this home is for you.
Electricity is included. You pay for water and gas. Water runs about $ 30-40 per month and Gas about $ 30-40.
Rental Price = Contact Us
---
The Nebbiolo
---
Super large home suite with a luxury king-size bed, sofa, and full kitchen.  It has a very large en-suite bathroom with a special extra-large luxury shower made from local rock. The bathroom has double sinks and a makeup area.  This dome home sits at the back of the property on about 1/2 acre so it has maximum privacy. It is a single story.
Outside you'll have your own vegetable garden and be able to care for your own grape vineyard. You'll have 10 fruit trees to tend to and harvest from. And you'll also have access to fresh eggs from our community Chickens and Quail. Of course, the property has a community pool and jacuzzi with a BBQ with a patio table to enjoy a chill day.
This dome home is perfect for a couple who wants to live the wine country lifestyle.
Electricity is included. You pay for water and gas. Water runs about $ 30-40 per month and Gas about $ 30-40 USD
Rental Price = Contact Us
---
The Petite Sirah 
---
A single-story truly unique ECO-DOME home of about 450sq ft.  It is perfect for a single person or a couple. It has a living room, refrigerator, large bathroom, and separate bedroom with queen size bed.
Outside, there is a private patio. And you'll have your own private vegetable garden where you can grow as much as you can eat.  More, there are 10 fruit trees in the private orchard for you to care for and harvest.  And, this is the wine country, so yes, you have your own private vineyard with 10 vines that produce table grapes every August.
Rental Price = Contact Us